HOW TO USE

STEP 1

Add products to shopping cart and checkout, you will see your order appears at the "ORDERS STATUS" tab.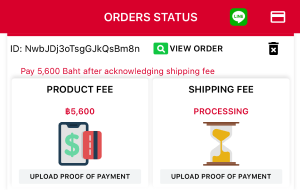 STEP 2
Wait a few minutes, our staff will evaluate the shipping fee, you will see the estimated shipping fee at the "SHIPPING FEE" section. This estimated shipping fee includes part 1 and part 2(Part1+Part2) only.
We estimate shipping fee base on the experience, but sometime the actual shipping fee may over the estimated shipping fee. The actual shipping fee is calculated by size/weight of your packages.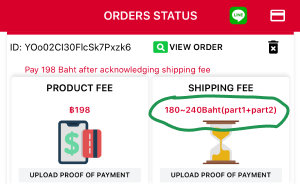 STEP 3
If you are ok with the shipping fee, you can find the QR Code and Bank account by clicking on the "Card" icon to make payment.

After making payment, please upload the payment proof by clicking the "UPLOAD PROOF OF PAYMENT" button. We will send you a message to confirm payment received.

STEP 4
We will contact you when your order arrives at Bangkok. You can select how to get your order on the App as well.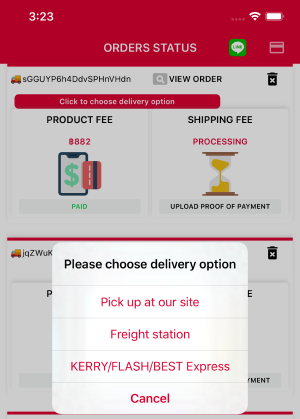 STEP 5
After selecting how to get your order, we will inform you the actual shipping fee, please pay the shipping fee and upload the payment proof.
Please add us Line, Id is @alitoyou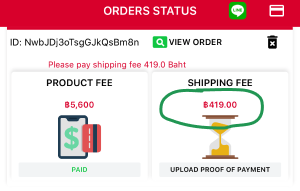 STEP 6
Wait courier to deliver your order, you can use the tracking number to track your order, when you get it, please confirm received.
*If you choose "Pick up at our site", you can pay shipping fee at our office.